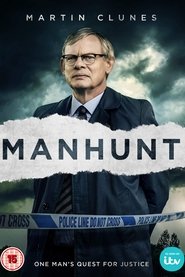 Manhunt
The true story of London Metropolitan police detective Colin Sutton two-year long manhunt for serial killer Levi Bellfield.
Original Title: Manhunt
IMDb Rating: 0.5
IMDb Votes: 1
Status: Returning Series
Runtime: 50
All Episodes
You may also like
Rescue Me
Rescue Me revolves around the lives of the men in a New York City firehouse, the crew of 62 Truck. Examining the fraternal nature and relationships of firefighters, the series tackles the daily drama of the life-and-death situations associated with being a firefighter, while exploring the ways the men use dark humor to protect their true emotions.

Country:
Genre:
Defending the Guilty
Anidealistic,youngbarristerisshowntheropesbyaworldlymentor.

Country:
Genre:
NYPD Blue
NYPD Blue is an American television police drama set in New York City, exploring the internal and external struggles of the fictional 15th precinct of Manhattan. Each episode typically intertwined several plots involving an ensemble cast.
The show was created by Steven Bochco and David Milch and was inspired by Milch's relationship with Bill Clark, a former member of the New York City Police Department who eventually became one of the show's producers. The series was broadcast on the ABC network from its debut on September 21, 1993' and aired its final episode on March 1, 2005. It remains ABC's longest-running primetime one-hour drama series.
In 1997, "True Confessions", written by Art Monterastelli and directed by Charles Haid was ranked #36 on TV Guide's 100 Greatest Episodes of All Time. In 2009, TV Guide ranked Hearts and Souls, Jimmy Smits' final episode written by Steven Bochco, David Milch, Bill Clark, and Nicholas Wootton and directed by Paris Barclay, #30 on TV Guide's 100 Greatest Episodes of All Time.

Country:
Genre:
The Murder of Laci Peterson
Laci Peterson's disappearance, A&E Networks takes a fresh look at the case. A definitive factual account by those who lived and breathed it every day.

Country:
Genre:
Ally McBeal
Ally McBeal is an American legal comedy-drama television series, originally aired on Fox from September 8, 1997 to May 20, 2002. Created by David E. Kelley, the series stars Calista Flockhart in the title role as a young lawyer working in the fictional Boston law firm Cage and Fish, with other young lawyers whose lives and loves were eccentric, humorous and dramatic. The series placed #48 on Entertainment Weekly's 2007 "New TV Classics" list.

Country:
Genre:
Tell Me a Story
Tell Me a Story takes the world's most beloved fairy tales and reimagines them as a dark and twisted psychological thriller.

Country:
Genre:
The Loch
The search for a serial killer becomes a matter of life and death for detective Annie Redford, who is trying to cope with her first murder case.

Country:
Genre:
The Outer Limits
The Outer Limits is an anthology series of distinct story episodes, sometimes with a plot twist at the end. Unlike the original incarnation of the series, which was a pure anthology with each episode completely unrelated to the others, the revival series maintained an anthology format, but occasionally featured recurring story elements that were often tied together during season-finale clip shows.

Country:
Genre:
Damages
Damages is an American legal thriller television series created by the writing and production trio of Daniel Zelman and brothers Glenn and Todd A. Kessler. The plot revolves around the brilliant, ruthless lawyer Patty Hewes and her protégée, recent law school graduate Ellen Parsons. Each season features a major case that Hewes and her firm take on, while also examining a chapter of the complicated relationship between Ellen and Patty. The first two seasons center around the law firm Hewes & Associates. Later seasons center more on Patty and Ellen's relationship as Ellen begins to distance herself from Hewes & Associates and begins an independent career.

Country:
Genre:
Taboo
Adventurer James Keziah Delaney returns to London from Africa in 1814 along with fourteen stolen diamonds to seek vengeance after the death of his father.

Country:
Genre:
Riviera
After newlywed Georgina's billionaire husband Constantine is killed in a yacht explosion, she is shocked to discover the fortune and lifestyle he maintained was surrounded by violence, lies and murder. She soon must step out of her comfort zone to protect the family…and herself.

Country:
Genre:
Mars
The maiden crew of the Daedalus spacecraft must push itself to the brink of human capability in order to successfully establish the first sustainable colony on Mars. Set both in the future and in the present day, this series blends scripted elements set in the future with documentary vérité interviews with today's best and brightest minds in modern science and innovation, illuminating how research and development is creating the space technology that will enable our first attempt at a mission to Mars.

Country:
Genre: